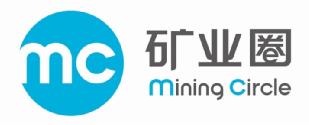 MiningCircle Franchising Guideline
Mining Resource, Unlimited Opportunities
MiningCircle Global Alliance was Launched


If you are:
Mining Entity-Upgrade through Internet+
Investment Company-Join Us and Develop Your Finance Business
Service Company-Join Our Service System
Other Institutions-Seek to Manage Resource & Wealth?
Come Join Us!


As everyone knows, mining industry is a global and comprehensive industry. Its operation requires high-tech, massive fund, cooperation and collaboration. It's now facing the following challenges:
Information Scarcity-Resource & Projects Overload, Hard to Get Industry News
Commodity Mess-Too Many Brands & Products with Various Quality, Hard to Get Connected with Potential Business Partners
Capital Shortage-Unable to Get Bank Loans, Equity Financing and Account Receivables, Hard to Get Fund
Service Lag-Complex Industry, High Risk and Technical Service Lag, Hard to Build One's Own Service Platform
MiningCircle is an online service platform that bears the 10-year history of Qinglan Financial Group in providing global mining services. Through two years of exploration in the implementation of "Internet+", MiningCircle has formed its own business pattern to help mining companies for a better development. In 2016, MiningCircle launched its Global Partnership Program in the purpose of adding value to the mining industry through form a global alliance and promote global mineral resource trade.
、Company Profile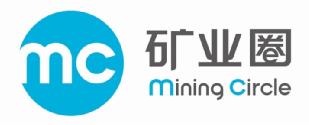 MiningCiecle www.miningciecle.com is a leading online platform that provides global mineral resources. It is the pioneer of "Internet+" in Chinese Mining Industry. It promotes financial investment and services through posting industry news and commodity trade, which further helps to build a global mineral resource trading center and global resource eco-system.
Partner Rights
1.Regional Protection: Once MiningCircle confirmed with our franchise partner, we would secure our partner's regional rights by strictly implementing our policy of "One franchise, One Region".
2.Membership Protection: MiningCircle will check the members that our franchise partner has developed through our advanced IT management system. Our partner has the permanent right to develop businesses with these members.
3.Income Protection: All the income will be disclosed and transparent, and will be distributed monthly upon confirmation.
Main Franchise Businesses
1. Commodity Trade
Commodity Trade is a global mineral resource platform that was built in the light of dealing with the problems that occur in the process of product sales such as high cost, lack of distribution channels, low rate of return, low profit, poor product effects, and low transformation rate.
E-Shop: E-Shop has different suppliers that provide Ferrous Metals, Non-Ferrous Metals, Precious Metalss, Energy& Mineral Resources, Non-metallic Minerals, REE& REM, Mining Equipments, and Consumables& Chemicals. Company can open a flagship store through MiningCircle to promote and sell their products.
Trading Floor: Trading Floor is an information platform that opens to all MiningCircle company members that helps connect suppliers and buyers by offering them the online platform to post their supply and demand information. It ensures our members' financial rights.
2.Financial Service:
Equity Crowd-Funding
Our online platform helps investors find resource investment programs and vice versa based on matching the features of prospecting, exploiting, and operations, which helps spread the investment risk and lower the threshold for market access.
√ MiningCircle provide three categories of financing services which include exploration, production, and mining-related services. We provide two different financing models: share transfer and equity-based crowd funding. Projects posting are free of charge once it was approved.。
Investors have two options to invest: to invest in equity or transfer after investment. MiningCircle ensures the quality and success of investment model through the project design supported by the sponsor, lead investor, and other investors.
3. Service Center:
Our service center has four sub-centers which include training center, convention center, recruitment center, and technical center. Under the ten years of experience in the mining industry, MiningCircle will gather high-quality resources within the industry and provide professional services to the mining industry domestically and globally.
Training Center: Provide industrial training services both online and offline;
Convention Center: Provide posting services on convention information along with convention sign-up services;
Recruitment Center: Provide enterprise recruitment service and graduate job seeking services;
Technical Center: Provide services on geology, design, consulting and assessment.。
Franchising Benefits
Shared Resource
15 years of rapid development in global resource has given birth to a large number of mineral energy companies. However, when the mining industrial wave has faded away, these enterprises need a platform to help them connect with each other. The number of users in the mining circle is growing exponentially. All users are required to complete "One Mine, One Code". This will help MiningCircle to build the global big data alliance and thus benefit each company itself by sharing the data with the joining partners and promote mutual development.
Mutual Wealth Opportunity
Based on the massive mineral resources that MiningCircle members have, combined with partners to join the local resources, through trade in goods, financial investment, service consulting and joining partners to share wealth opportunities.
Commodity Trade helps our franchising partners to better serve the local entities in mineral trade, to connect suppliers with buyers, and to receive a reasonable fees from series of trade.
Our equity services for financial investors helps to affiliate the local entities' equity transactions through by individual equity transfers and multi-stake crowd funding services with a 3% transaction commission. Our creditor services help to affiliate partners and to better serve local entities of the mining enterprise credit transactions through the transfer, mortgage, risk control and other strict procedures which carry out the P2P business.
Seek for Mutual Development
Resource are what contribute to wealth. MiningCircle is a global mining resource pool that gathers global mining resources. Through the innovation of internet finance, MiningCircle helps traditional companies transform and better embrace the future economic environment by providing them with services in mineral exploitation (Hard) and internet finance (Soft).。
Franchising Qualifications
Have a MiningCircle account registered, acknowledge its brand and continuously pays attention to its updates.
Company needs to have experience in mining industry for over five years, have certain industrial connections and judgment. One should also have certain influence and charisma in its franchising region.。
Meet the standards of workplace and personnel arrangement, have required licenses and are legitimate.。
Have innovation ability, divergent thinking capability, and are willing to seek for mutual development with MiningCircle.
Have enough start-up capital and certain risk resistance capacity.
Steps to Join
Only companies can join the partnership. The following steps are the process to join.
Register at MiningCircle, Join the E-Shop
On-Site Evaluation: Our staff will perform an on-site evaluation to confirm the candidate's qualification. Once the qualification is confirmed, MiningCircle will sign the contract with the candidate and a fee will need to be paid by the candidate.
Issue franchising license and conduct a guidance for the partner
Officially start operation。
Business Cooperation
Please contact Manager Wei Xu if you intend to join MiningCircle.
Email: xw@qlfg.com
Contact +86-18611763656